Palestine never existed?
What! Is this 1984? Erasing history?
Here is a scan of my own Bible map, circa 1960.
Here is a map from 1759: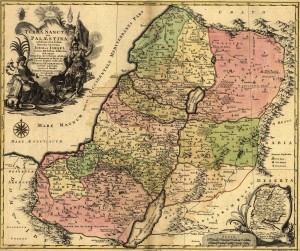 And Newt Gingrich is saying that Palestine is an imaginary state… I doubt that he ever studied the Bible or even studied history. His statements are shameful, ignorant and inflammatory!